Jeg har en Commodore 64 – der virker. Jeg har brugt WordPress siden v. 1.2.1. Flock brugte jeg fra 0.5. Og Windows hed 3.1 da jeg brugte det første gang. De fleste ville nok sige at det siger mere om min alder og mine usunde interesser, end min medfødte tæft for klassisk software. Anyway. Som så mange andre pc-brugere har jeg både Windows Media Player, Winamp, VLC og iTunes installeret – så jeg kan være nogenlunde sikker på at afspille det jeg vil. Og af de 4 ting er det klart iTunes der stinker mest (på en pc) – stærkt forfulgt af Media Player. iTunes understøtter kun iPod, har et lukket musikformat og nogle irriterende mp3-indstillinger når man skal rippe. Nu er Songbird så kommet i en 1.0 version. Og hold da kæft hvor er den fed. Enhver mac-man ville sige at det er en straight iTunes klon – og det ligner det da også. Men i modsætning til iTunes, så understøtter den alskens mp3-afspillere og kan downloade album-art til ting som ikke findes i iTunes Store. Desuden er den Mozilla baseret, hvilket faktisk gør den til en slags musik browser. Jeg sidder og blogger fra den nu – og den understøtter firefox plugins. Den kan det der med podcasts. Den kan finde tekster til musik. Den er hurtigt. Den skriver automagisk til din last.fm konto. Og hvis du går ind på en side som linker til nye musiknumre (www.hypem.com/), så laver den en playliste og kan downloade numrene. Pg som erstatning for et google søgefelt, så har den skreemr – også med direkte download funktion (fandt endda pornopolka med Hedningarna). Så prøv den på hvis du har en pc. Den er sweet.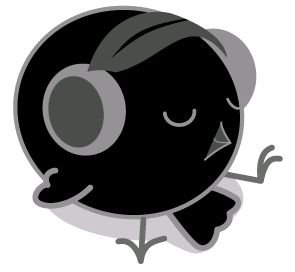 Why does Songbird matter?

Songbird is to iTunes what Firefox is to Internet Explorer: it provides an open source alternative to an application built as part of a vendor's extremely successful lock-in strategy. And, following in Firefox's footsteps, Songbird aims to introduce a raft of technical innovations into a stagnant space. While iTunes (and especially the iTunes store) revolutionized the music industry on first release, its rate of innovation is restricted by Apple's ability to imagine and implement new features and, even more tightly, by the constricting legal ties the company has woven with the media conglomerates that provide its content. Songbird, on the other hand, is trying to offer an open platform for anyone to build their own innovative applications or competing business models. If they succeed, these lowered boundaries to participation will mean that Songbird's feature count and available content options will zoom past iTunes', inevitably bringing along an ever-growing number of users and, eventually, breaking Apple's monopoly and forcing them to scramble to compete — just as Firefox has done with Internet Explorer.
-
Ingen kommentarer

til Min sangfugl har endelig fået vinger…